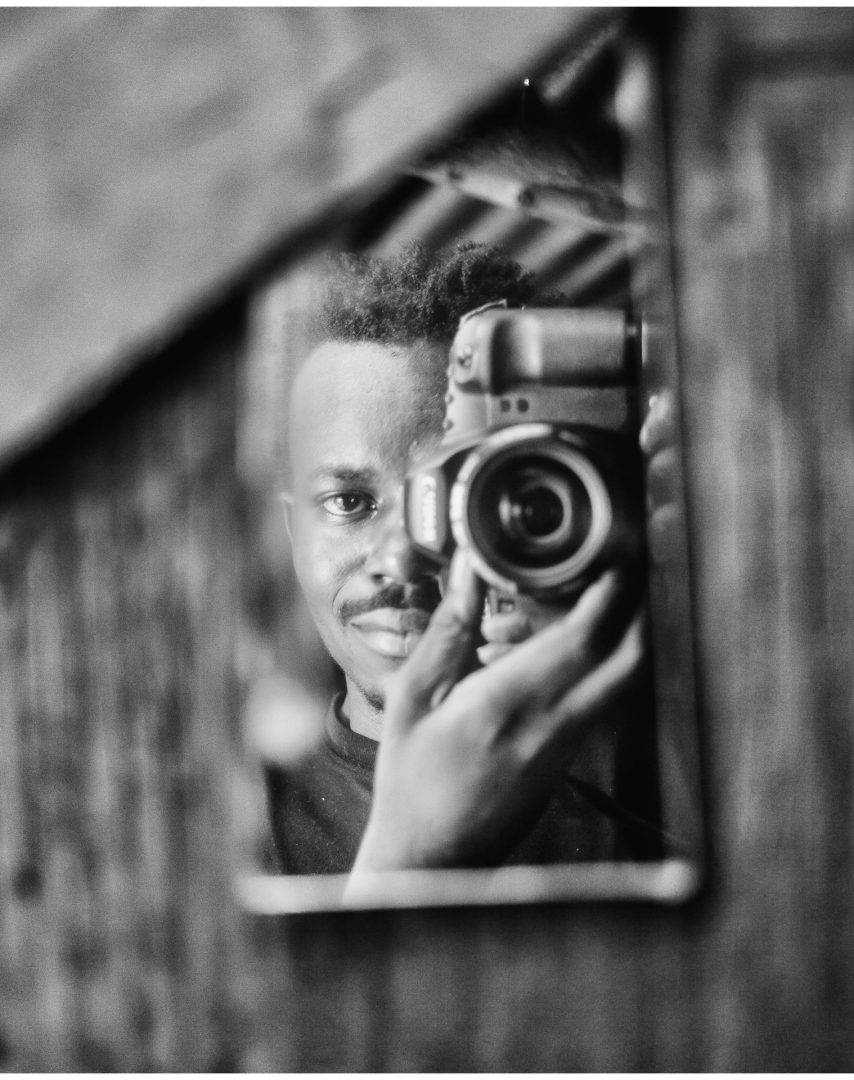 ABOUT ME
Brian Otieno (born 1993) is a freelance photojournalist who operates an online photo project called "KiberaStories" since 2013. He was raised in Kibera – considered to be one of the biggest most vibrant slum in Africa. He is also a graduate from Multimedia University of Kenya with a Diploma in Journalism and Strategic Public Relations.
Brian's passion and commitment lie in capturing the visual realities and documenting the norm of everyday life from the people around him and sharing their stories.
His visual stories attempt to go beyond the chaotic appearance and to demonstrate the daily lives in Kibera from socio-economic, cultural, political and environmental perspectives. By doing so, Brian also tries to draw the attention of the public to understand the diversity, dynamics, and inequality of urban life as an observer with a unique point of view through photography.
In October 2016, Brian was among the 12 visual storytellers selected for the World Press Photo Masterclass East Africa Masterclass – the first in Africa, which took place in Nairobi, Kenya. He is also a contributor to Everyday Africa – a collective of photographers sharing images from across the continent aimed at undermining stereotypes and clichés.
Education
MULTIMEDIA UNIVERSITY OF KENYA,
DIPLOMA IN JOURNALISM AND STRATEGIC PUBLIC RELATION (OCTOBER, 2016)
Majored in broadcast journalism, radio and TV production, script writing, photography.
WORLD PRESS PHOTO PAWA254 MASTERCLASS (2015, December)
WORLD PRESS PHOTO EAST AFRICA MASTERCLASS (2016, Nov/Dec)
Selected participant (1/12 out of 110 portfolios)
AWARDS, RECOGNITIONS AND EXHIBITIONS
BETHECHANGE2015 PHOTO CONTEST FINAL WINNER
DBSA ART EXHIBITION (2015, Joint) – Mathare 4A, Nairobi, Kenya
Kibera Stories Photo Exhibition
DBSA ART EXHIBITION (2016, Joint) – Ruaraka, Nairobi, Kenya
Finalist – NIKON I AM KENYA PHOTO CONTEST
UNESCO MGIEP Youth Lens 2015 – 2nd Prize Winner
Joop Swart Masterclass Nominee
Picfair #CelebrateAfrica 2017 – Grand Prize Winner
Invisible Palace Exhibition, Hangzhou, China – June 2017.
KENYA PRESS PHOTO AWARDS 2017 – (Winner in Feature Stories and runners-up in Daily Life categories)
KENYA PHOTOGRAPHY AWARDS 2018 – (Winner in Daily Life and Portraiture categories)
LA FABRICATION POPULAIRE DE L'URBANITÉ, ENSA Paris-La Villette, Paris, France – October 2018
EAST AFRICA PHOTOGRAPHY AWARD 2018 – (Winner, with the series, 'Kibera: Stories from Within')